Family Dentistry – Dental Clinic – Dentist Belli Park QLD
Welcome to Belli Park. It is a lovely suburb a few miles inland from Eumundi with campgrounds and gorgeous properties. Life is very civilised in Belli Park — as it is all over the beautiful Sunshine Coast — and now Eumundi Dental is within reach too. Although Australia is famed worldwide for having very good dentists, knowing that there is one on your doorstep is something that can greatly improve the quality of life by reducing your worry quotient.
Don't Forget a Hat, Sunscreen and Mozzie Spray — and, above all, don't pet the dingos!
And somehow that made me think about the sort of articles you read in a dentist's waiting room. Well, I came across a list recently of down-to-earth Australian advice for visitors… like taking beach signs seriously and paying attention to the red flag, never to underestimate a distance, that it is not necessary to tip, that perhaps you should not try to climb Uluru — and that you should never ever say "Put Another Shrimp on the Barbie"!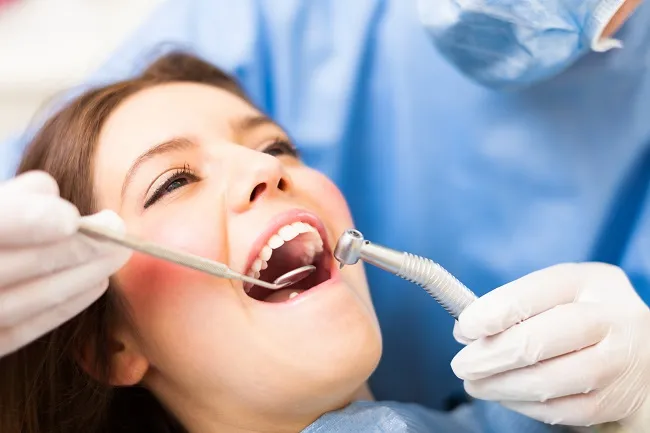 Eat well, drink well, clean well, play well, stay well
Do you go to the dentist regularly? Do you brush your teeth regularly and teach your children how to brush theirs? That's really important — and it's never too late to start taking care of your teeth and gums. Actually, it's never too early either. Most good dental advice is common sense: clean your teeth with a fluoride toothpaste, eat a balanced diet and avoid too much sugar, drink plenty of water and avoid sugary drinks, wear a mouth guard when necessary for sport, try not to drink too much alcohol, stop smoking altogether and, above all, go to your dentist for regular check-ups, whether you have your own teeth or wear dentures. And if you wear dentures then remember to keep them clean too.
Don't put off dental care
If you live in or near Belli Park, why not make an appointment with Eumundi Dental? Dr. Sarah Rose knows that dental anxiety affects one in seven people and that this fear normally stems from negative experiences in childhood. But luckily there are plenty of things that you can do to overcome this and she does her best to help you forget past unfortunate experiences so that a visit to the dentist is no longer something to dread and put off for as long as possible.
Don't wait for an emergency — make an appointment with Eumundi Dental today

Eumundi Dental Clinic – Dentist Belli Park
Everyone Can Afford The Dentist
At Eumundi Dental, we understand that dental treatment is expensive. So to make dental more accessible, we offer interest free payment plans through Denticare. We accept all health funds, credit cards, bank cards and cash. We also offer a 10% discount for Healthcare card holders, pension card holders and seniors (over 65).